Fasting Recipes
GREEN DIET
This is a rebuilding diet. It alkalinizes the blood.
The benefits of an alkalinize blood are:
Strong the immune system
Clear skin
Well functioning and detoxify liver
Weight lost
Release of mucus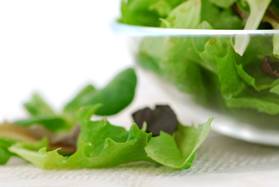 During 40 days only eat green foods (raw and/or steamed), salads, green vegetables (peppers, broccoli, Kale, spinach, avocados etc), sprouts, green olives, and mung beans.
If you are not trying to get rid off the acne you can add green fruits such as, honeydew, apples, grapes, kiwi, etc.
Yogi tea can be taken throughout this fast.
If you feel your body needs protein, once a week you can add a handful of nuts, and a portion of cooked grains, but do not over do it because it will go against the purpose of the fast, and it may cause indigestion.
When the fast is finish you should start adding foods slowly in this order. First add fruits, then grains, and the last dairy.
MUNG BEANS AND RICE–KITCHEREE-
This is a very cleansing and nutritious diet, an it will give you the energy to keep up with your daily tasks. It can be done as a monodiet for life. You can live on this diet all your life. It has protein, carbohydrates, everything you need.
This recipe is served during the summer and winter solstice tantra yoga events as a support for the body and mind for the tantra yoga days.
At the contrary of the other fasts this one can be done in winter also, or when you are sick. This famous recipe is use in India, and is given to the children when they are sick, although this diet is recommended for all age's people.
Benefits:
Good for the kidneys
Good for the colon
Good for the digestive organs, or when food is not being digested thoroughly by the intestines.
Good if you have constipation
Great source of protein.
Good for general cleansing-detox at the change of season.
Duration of the fast: 30 days, or more.
The fast consist on eating mung beans and rice in all meals. The recipe can also have fresh vegetables (celery, carrots, broccoli, etc), and chili added at your own taste. Yogi tea, yogurt, and fruit in between meals can be eaten too.
Mung Beans and Rice also know as Kitcheree
Mung Beans and Rice
Makes 8 Servings
You can use brown basmati rice, steamed vegetables, garlic, onion, ginger, and turmeric, along with a dollop of low-fat yogurt, you have a very nutritious and filling meal.
Ingredients:

1 cup mung beans
1 cup basmati rice
9 cups of water
6-7 cups chopped assorted vegetables (carrots, celery, zucchini, broccoli, etc.)
6 tablespoons extra virgin olive oil
2 onions, chopped
1/2 teaspoon pepper
1/3 ginger root, minced
3-4 cloves garlic, minced
1 heaping teaspoon turmeric
1 heaping teaspoon cumin powder
1/4- 1/2 teaspoon crushed red chilies
1/2 teaspoon coriander powder
Seeds of 5 cardamom pods
1-2 tablespoon Sea salt
Wash beans and rinse at least 3 times. Look carefully for any little rocks, and take out.
Clean and cut vegetables.
Heat oil in large frying pan. Add onions, ginger, and garlic, spices and salt. Sauté over medium-high flame until brown. Add this mixture to the pot with beans and water.
Add all ingredients BUT RICE and let boil over medium-high flame. When the beans have boiled into a gravy looking liquid, about 60 to 90 minutes, add rice, lower heat to simmer , and let cook for another 20 minutes.
This dish is easy to digested, and is excellent for the sick, the elderly, and young children, but in those cases make it less spicy.
Add Kombu seaweed if you experience gas. It enriches the dish with minerals and helps make the beans more easily digestible.
MASTER CLEANSER (LEMON DIET)
Great to drink in preparation for your cleanse
You can do it just one day or 3 days as preparation for your cleanse. But if you have decide to do it as your cleanse it is recommended to do it for 10 days minimum for optimum results.
1quart of purified or spring water
1 lemon, peeled
1 pinch of cayenne pepper
1 ½ Tbs maple syrup
Note: a pinch of cayenne is acceptable for blood types O or B. If you do not know your blood type or if it is A or AB do not add cayenne.
Stir all ingredients.
No straining is necessary.
During the fast you are suppose to take a laxative tea in the morning and evening. This is essential because prevents the body from reabsorbing the toxins from the intestines.
During the fast no pills should be taken, no smoke, no alcohol. Drink plenty of water at all times.
This cleanse is very famous. It can be very radical, but effective.
If you decide to do this cleanse provably many questions will arise. Can I do this? Can I drink that? Is it safe to stop taking my pills during the fast? Etc. You can find the answers to all this questions and more information on the book "The Master Cleanser" by Stanley Burroughs
JUICE FASTS
This fast is full of controversy. In one side this fasting is good because improves the skin, liver, kidneys, and glandular system function. But in the other side due to the fast release of the intestinal toxins, the person may experience extreme fatigue, and weakness. The juice doesn't forms stools either and that can cause serious problems because the toxins may not get well eliminated. Juices are full of nutrition, but the best way for the body to assimilate and digested a food is chewed while mixing it with saliva, so drink it slowly.
The best juices for fasting are alkaline juices.
Some recommended juices are:
Carrot, beet and, celery or a combination for the three. Beet juice is very powerful and should not be taken alone.
Cabbage, parsley and cucumber juices are also used therapeutically.
REJUVENATING -MUCUSLESS DIET
This diet is recommended for beginners. As the name of the diet indicates it cleanses and revitalizes the body, and reduces the level of mucus in the body and eliminates toxins. It is a good diet to do after you've had a cold.
For optimum results do it minimum for a week up to 30 days.
The diet consists in eating fruits, nuts or steamed and raw vegetables. Leave 4 hours between meals. Fresh fruit juices with the pulp are recommended. If you experience gas add black pepper to the juice.
As in all the fasts at the beginning you may feel weak (3 o 4 first days) weak, but as the days pass you will feel energetic, light and strong.
The most suitable time to do the fast is spring or summer when the weather is warm and fruits and vegetables are in season.
If you feel weak during the first days try a foot massage with almond oil.
During the last days increase the intensity of your exercises. Sweat always releases the toxins.
It is recommended to avoid sex during this diet.
FRUIT FAST
Best time for this fast is spring. The warm weather and the fruit season always help, April or May is best. This is an especially good diet for men.
Duration of the fast: One month.
Yogi Bhajan said "Just say to yourself, "I am going to eat only fruits and nothing else."
Do's & Don'ts:
You can only eat one kind of fruit at a time.
Do not mix fruits in the same meal. It will mess up your whole system.
Don't drink fruit juices on this fast. They are too concentrated.
Only eat whole fruit.

MELON DIET
This type of fast is most suitable for people with experience in fast; beginners can have a hard time because of the duration of it.
It's best done during the hot seasons.
Benefits:
It cleans the liver, kidneys and intestines
It replenish the body fluids
It makes you lose weight.
Be ready to have a good supply of cantaloupes, watermelons, papayas, and lemons.
How to do it:
Days 1-3: Eat only cantaloupes. They have a laxative effect. Cantaloupes have a warm effect on the body.
Days 4-6: Eat only watermelons. Good for the liver and kidneys. Watermelons have a cooling effect on the body.
Days 7-9: Eat only papayas. Good for the intestines and digestion.
Days 10-12: Drink lemon and honey dissolved in water. It expels out of the body the excess of mucus. No solid food during these days.
Days 13-15: Drink only plain water. No ice cold water, natural temperature is best.
Days 16-18: Reverse the process! Drink Lemon-Honey water and nothing else.

Days 19-21: Eat only papayas.
Days 22-24: Eat only watermelons.
Days 25-27: Eat only cantaloupes.
To break this fast, eat only fruit at first, then yogurt if you like it, then vegetables. This fast needs to be break slowly or you will suffer the consequences.
Do not eat nuts and grains immediately.
During the fast is good to massage the whole body frequently with almond oil, because it helps the circulation and the release of toxins, besides giving you a wonderful pleasurable relaxing time.
Because of the length of this fast it can be hard to achieve for beginners. Instead you can reduce the 3 days segments of the 10-12, 13-15, and 16-18 to 1 day. So it will be a total of 21 days.
BANANA FAST
This fast it may be hard to achieve but it is unique benefits make is worth the try.
Benefits:
Great for people who have had abuse drugs, because it removes drug deposits from the medulla.
It adjusts the minerals: iron, sodium and calcium by replacing sodium with calcium.
It also rebuilds worn tissues.
How to do it:
BREAKFAST:
Drink 8oz of fresh-squeezed orange juice with the pulp. You can add honey.
One hour later, eat 3 medium-size ripe bananas. It's important you chew them thoroughly. Eat the white strings which cling to the peels.
Immediately after eating the bananas, eat the seed from one whole cardamom pod. The cardamom liquefies the banana and makes it easier to digest.
LUNCH
Eat 3 bananas followed by the seeds of 1 cardamom pod.
DINNER
Eat 3 bananas followed by the seeds of 1 cardamom pod.
Begin on the new moon and continue for fourteen days until the full moon.
Yogi tea may be taken during the fast.
Some people suffer from the lack of the nervous system stimulants like coffee, etc, and this may makes them feel more emotional and hot-tempered, but if you stick with the fast it will ultimately balance your emotions.
If you experience this drink more orange juice with honey during the day, unless you experience serious reactions. In this case break the fast as noted bellow.
For constipation increase your intake of cardamom to a maximum of three pods at a time. And drink lots of hot water regularly.
BREAKING THE FAST
On the 15 day of the moon, drink only lemon juice in warm water with honey and do not eat solid food.
FOLLOW UP DIET
To rebuild, nourish, and strengthen the body after this fast, eat mung beans and rice for 28 days. Fruit and yogi tea are also allowed, but no dairy.
The recipe for mung beans and rice is the same as above but make the following changes:
Use 2 cups basmati rice
Use 10 cups of water
Add 1 Tbsp. fresh or dried mint leaves
Use green vegetables only.